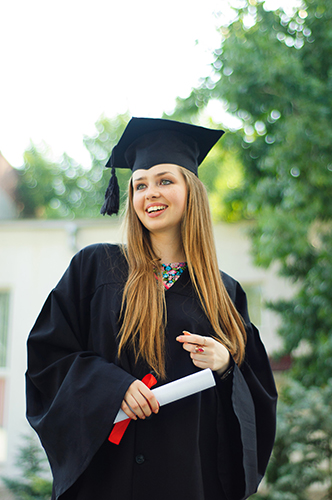 Candidates are not our direct clients, because they do not pay us for the services!
However, without a doubt, recruiting is impossible without building long-term, professional relationships with the candidates.
Until 2012, for all 12 years, we worked with almost every resume received from an English-speaking candidate, and stored it in our database. Now, as a result, we have in our portfolio unique CVs from candidates who have made an outstanding career in Kazakhstan and abroad have reached significant heights in political or public spheres. These people are target of international head-hunters, we make them exclusive "non-refusal" offers, and some of them have become our corporate Customers. And this is an example of how effectively and fruitfully we build mutually beneficial relationships with candidates, and maintain them for many years.
Therefore, we strongly recommend candidates to always come to the interview if you are invited. During a visual interview, the recruiter "memorizes" the candidate, establishes personal connection, records the long-term career plans of the candidate, their personal preferences regarding the corporate culture of potential employers, their location, social working conditions, etc.
A feature of FMI, unlike other agencies, is that our employees have been working in the company for many years, they remember all the interviewed candidates.
At the present time, we use multimillion databases of candidates from the Internet, acquire paid access to specialized sites. We ourselves initiate the first contact with those candidates who, according to the resume, are suitable for a particular vacancy. Sometimes we inform about the vacancy even those candidates who meet the requirements of our Customer "so far only for development". Thus, we enable more candidates to try themselves in the competition for positions, they are attractive in terms of functionality and salary level.
And if you were invited to an interview, we advise you to prepare for it, try to make a positive professional impression on the recruiter, because then "the first impression will work for you" for many years. During the meeting, we ask candidates different, professional and personal questions, including future career plans and life values. In the future, we offer a person those vacancies that correspond to his wishes, voiced at a meeting at the agency.
Dialogue with a recruiter is useful for smart candidates as during the meeting you can ask any question about the current status or expected trends in the labor market of the Republic of Kazakhstan, find out the level of wages by industry, consult about certificates, specialized diplomas that are now in demand by the Employers.
If the candidate is able to adequately respond to "outside opinion" (including critical), then they can get valuable advice on how they should personally improve their interview skills for various employers, how to "submit and successfully sell" themselves to the employers, how to objectively assess their capabilities in comparison with competitors.
In order to help people to successfully pass interviews, to prepare an attractive CV, etc, we release informative videos on YouTube channel FMI Recruiting AlmaTy
If you want to make a detailed audit of your self-presentation skills, understand what mistakes you made at the interview and how you can correct them, then sign up for an individual, paid consultation. Together with an experienced recruiters, you will "role-play" the scenario of a successful interview, find personal keys that will help you quickly improve your self-presentation through a resume and interview.
Follow the vacancies on our website, come for interviews, sign up for an individual consultation, and ask more questions during the meeting.
You can contact us by phone: +7 (727) 277-70-70 on weekdays.